Customer centricity is my everyday life
My eye for details and passion to design the best experience for customers, as well as helping my team to grow, is the formula for my success for more than 10 years.
Researching
…is for me to listen to users what they say, what they want and read between the lines.
Concept
…is for me to identify patterns and research for feasible solutions to the customers needs.
Designing
…is for me to find visuals and structures for the solutions and refine the findings based on user feedback.
Prototyping
…is for me a way to bring the solutions to life to test the whole customer journey if it is working as expected
Testing
…is for me a great way to understand user interactions to adapt the solution to their needs.
Retrospective
…is for me the best way to learn and grow from design cycle to cycle.
My Areas of Expertise
I have a wide range of expertises from UX design to front end development, from team player to leader, from business innovation to entrepreneurship.
User Experience
UX Design is a key success factor for an application. Great UX Design makes an application, platform or tool easy to use, self-explanatory and adds great joy while using. To see a product or solution improving with every test cycle is a great pleasure. Seeing people use "your" tools with joy is priceless.
Front-end development
For me front-end development and UX design are interconnected. It is an important part of the whole customer journey and UX design can only be as good as the front-end implementation. I like to develop micro animations however they need to follow a coherent dramaturgy.
Digital Business Innovator
My creative mindset enables me to see things from different perspectives. Design Thinking is my everyday life. Lean-Startup is how I love to implement new products because I love to start with a minimal viable product and enhance it in cycles.
Entrepreneurship
Starting something new, seeing it grow and making it successful are my drivers to start a business. By using Design-Thinking, Business Canvases and Empathy maps I always stay focused on the benefits and the customers.
Agile leadership
As a certified Scrum Master and Product Owner I know that agile is way more than terms, practices, meetings and user stories. It is a mindset! Agile leadership is enabling the team to be self-organized, fostering collaboration, learning and experimentation with a growth mindset.
Success stories
To share what I am proud about, I love to tell the stories of how I grasped chances.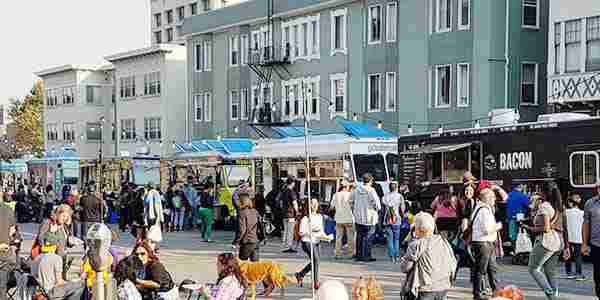 Food truck platform
In 2012 the food truck scene in Germany was quite small. As I am a food enthusiast I used my online magazine and podcast "Nürnberg and so" to support the hype around mobile cuisine on wheels. With this I had a big stake in letting the customers' interest explode in 2013 so I started a new joint project: "Foodtrucks Germany". As we were close to our customers we quickly realized that both food trucks and their customers needed a bigger platform so we started the first international digital platform for food trucks and street food vendors: Craftplaces. During the COVID-19 pandemic the whole industry struggled a lot but we kept our focus straight which helped us to still be able to provide our customers with up to date food truck schedules. and with that we had the answer to the question: I am hungry, where can I find the next food truck?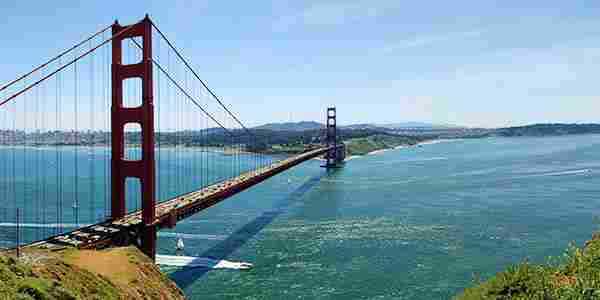 Silicon Valley / Bay Area
Working as a tech consultant and UX Design expert in the Silicon Valley area meant endless opportunities. My goal was to get as many insights as possible from different start-ups and to get in touch with many people to learn from different mindsets. In the beginning I struggled with my perfectionism that held me back from getting in touch with people in a forgein language that I thought I am not good enough in. I left my comfort zone and overcame this by participating in many events. This ended up that I even started to co-host events and mastered another hurdle in my life to now be able to speak freely and fearfree in english. I did jobs for bigger and smaller tech companies, started a podcast and have been "the German guy" for a German home goods brand in the Bay Area. Whether for Google Launchpad, Trello or Slack, these experiences enormously improved my skills in the areas of UX design and reviews, User testing and front-end development, as well as the ability to read between the lines.
Lectures at UC Berkeley
Co-hosting events in the Bay Area gave me some attention and thanks to some connections I had the chance to give lectures at UC Berkeley. And what can I say: I loved it so much. It was and still is a great pleasure for me to see people learning and improving by things I can share with them. The major topic of all of my lectures was "How to address and solve the biggest challenges of start-ups". I guess I used the phrase "lean & test" very often, as this is something that I focus very much on, and at the end it became their mantra when students thought about problem solving. By combining my user centered design experiences with lean-startup methods and treating my students as my customers I was able to get closely connected with their working projects.
Customer-centered solutions
While working for several German companies I developed a lot of innovative digital solutions. All solutions have in common that they were successful as I always had the customer in mind and even co-created them with my customers. I collaborated with stakeholders, combined their wishes with customer needs, involved marketing, double checked it with IT and sold it to the management. As a result I created an award-winning energy performance certificate and the corresponding platform which entered the market as first of its kind. I got an innovation award for connecting customers to various publishing products that I integrated in a single platform. To sum this up, innovation projects and user centered design always needs a deep understanding of customer needs.
Education and certificates
2018 Scrum Master (SPM 1) and Product Owner (PSPO 1) certification
2018 Digital Business Innovation Management

Creative mindset, Business Model Canvas, Value Proposition Design, Empathy Map, Business Modeling, Digital Business Models, …

2012 Innovations Management (RWTH Aachen / Germany)

Innovation process design, Business Planning, Disruptive Innovations, Price building, Open Innovation, Customer Co-Creating, …

1997 - 2002 Communication Design M.A.* (TU Nürnberg / Germany)

Focus on digital media design and product design

1994 - 1997 Business Informatics B.A.* (TU Nürnberg / Germany

Focus on computer science and business economics
*
I have translated my degrees into the master / bachelor system which is nowadays common in Germany for international understanding.
Insights
The following articles from my blog will give you further insights into my thoughts and ideas.
April 2020
Being proud of something is often a look back to situations when something important changed or a far-reaching decision was made.
April 2020
I'm always interested in new things. For me change is very positive and I'm looking forward to innovation, new solutions and seeing them grow.