Craftplaces City View
After building the Craftplaces Website this functionality was a response to user feedback to get faster access to food truck dates in cities.
October 2018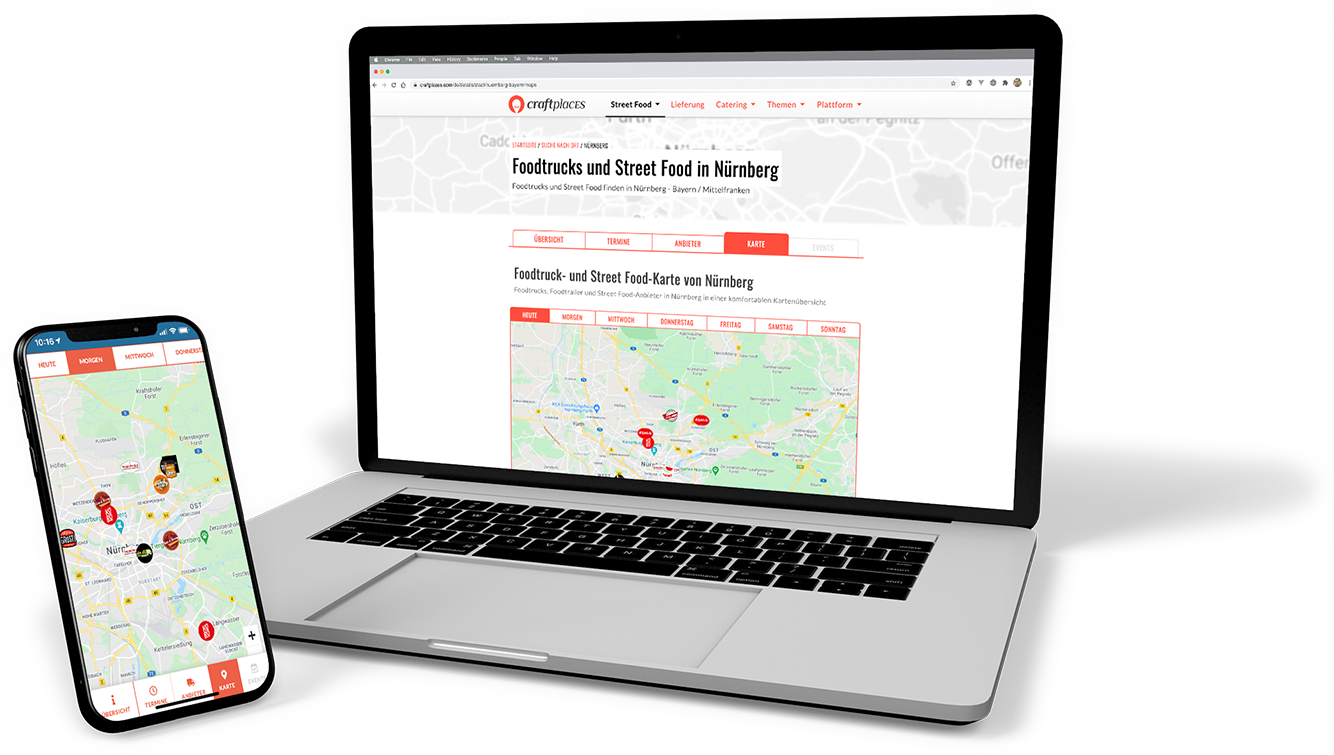 Bootstrap - Quickly design and customize responsive mobile-first, responsive grid system and powerful JavaScript plugins.

SASS - syntactically awesome style sheets. Sass is a mature, stable, and powerful professional grade CSS extension language.

Kirby CMS - a CMS that adapts to you. A powerful platform: Kirby is built with flexibility and extensibility in mind.

Google Cloud - build, deploy, and scale applications, websites, and services on the same infrastructure as Google.

Amazon S3 - An object storage service that offers industry-leading scalability, data availability, security, and performance.

jQuery -The Progressive JavaScript Framework for building user interfaces and single-page applications.

Gulp - A toolkit to automate & enhance your workflow to automate slow and repetitive workflows into efficient build pipelines.
The idea was to have the feeling of an application-like page on mobile devices. Every city page does have an easy switch between vendors, dates, events and a map with all dates. To switch between dates users can select a day and the map changes instantly based on available food truck dates.
The success of this city view led to the later development of Craftplaces Map .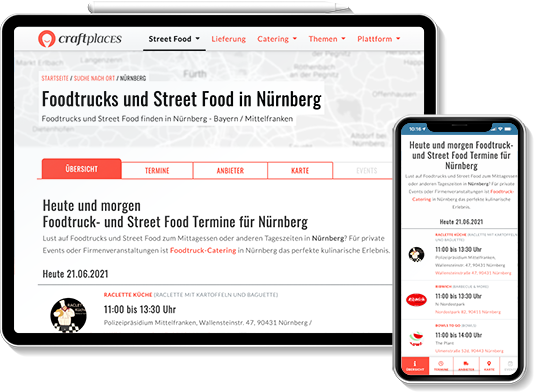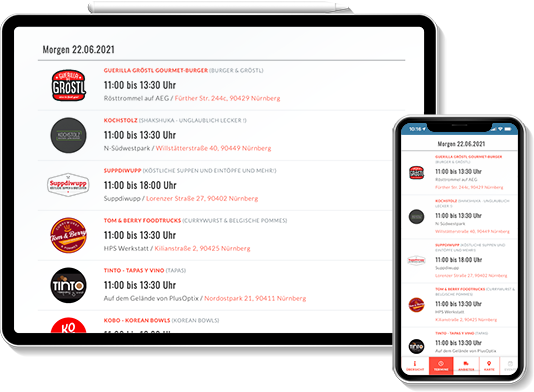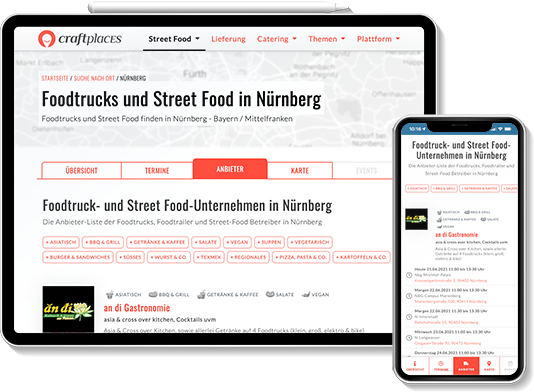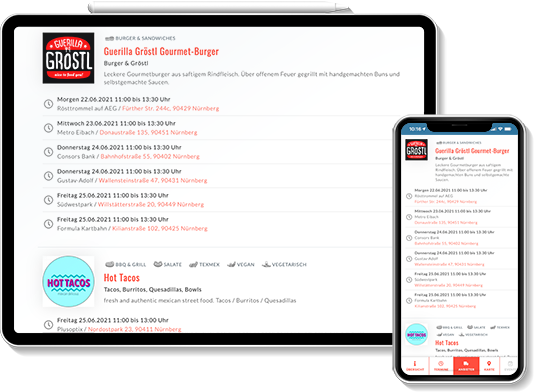 More references
More selected references which I can make publicly available since 2012.