Craftplaces Connect
A web application to help to connect food truck owners with their customers. Customers can order catering, organizers can request vendors to take part in their events and everyone can subscribe to an info service.
January 2020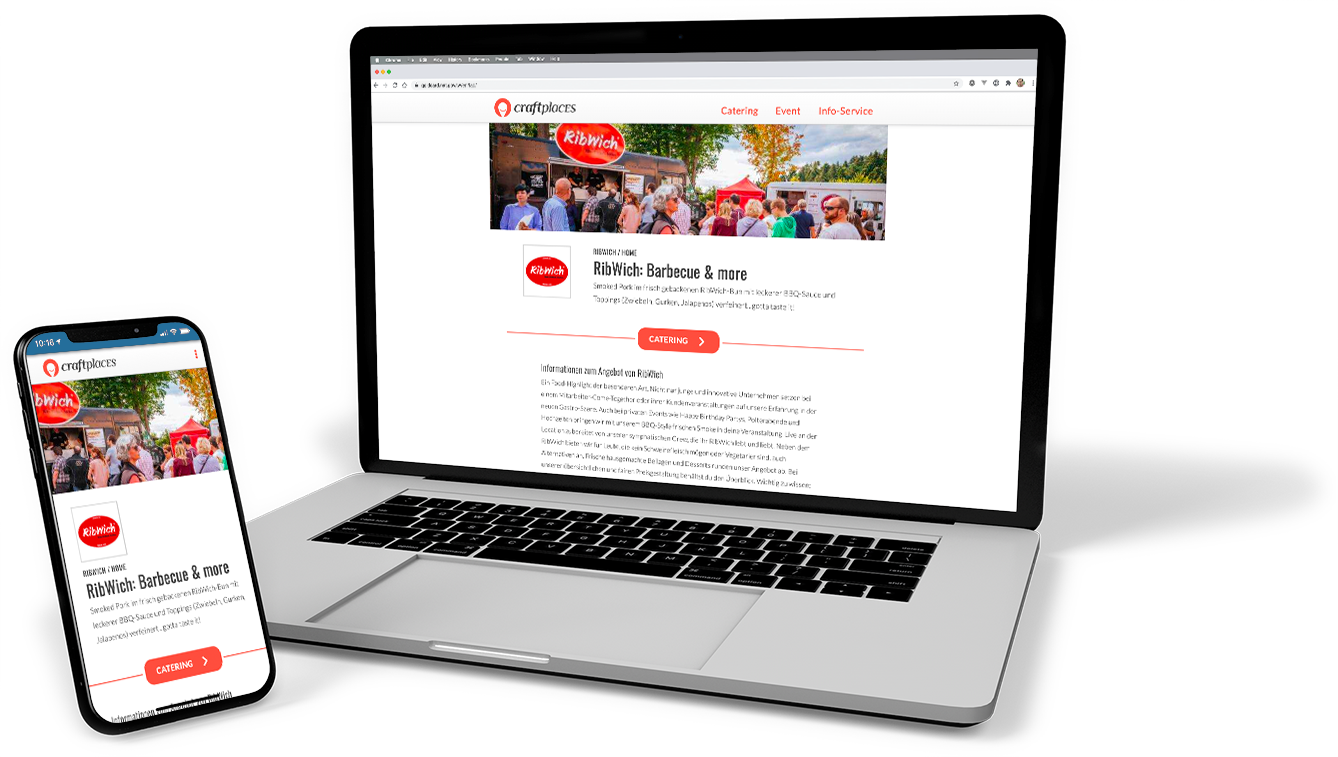 Vue.js -The Progressive JavaScript Framework for building user interfaces and single-page applications.

Laravel - a web application framework with expressive, elegant syntax — freeing you to create without sweating the small things.

Webpack - A module bundler - transforming, bundling, or packaging just about any resource or asset.

Google Cloud - build, deploy, and scale applications, websites, and services on the same infrastructure as Google.
The application is concepted as a single point of access for all food truck vendors' offerings. The whole process is fully digitalized and starts with location and details about the catering, matches with booked dates and ends up with predefined answers for food truck owners to speed up the process.
Very useful for everyone is the info service. Once subscribed to it customers get all dates weekly for their favorite food truck. A perfect way to stay up-to-date.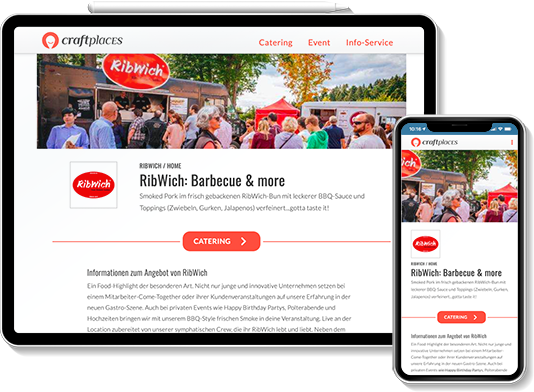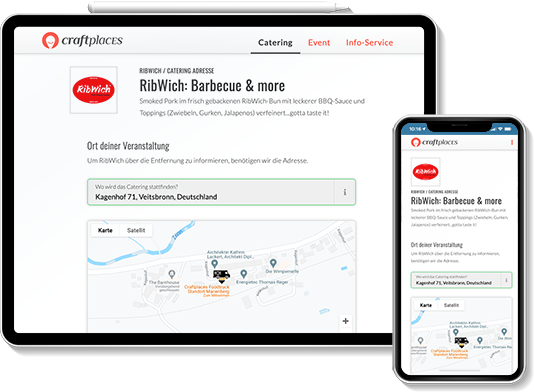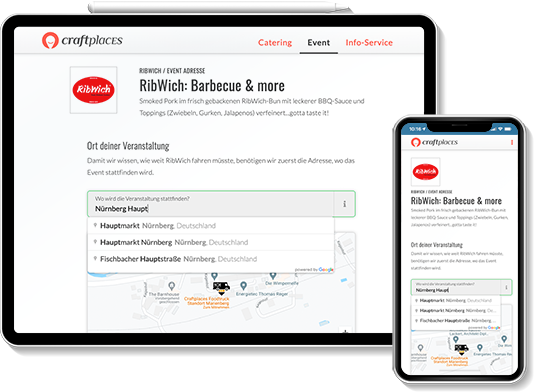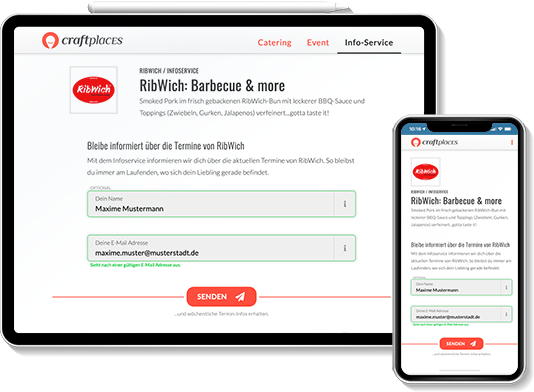 More references
More selected references which I can make publicly available since 2012.