Foodtrucks Deutschland
The first website for food trucks in Germany started 2013 as a community project with Klaus P. Wünsch - Founder of the food truck Ribwich - under the name "Foodtrucks Deutschland".
March 2015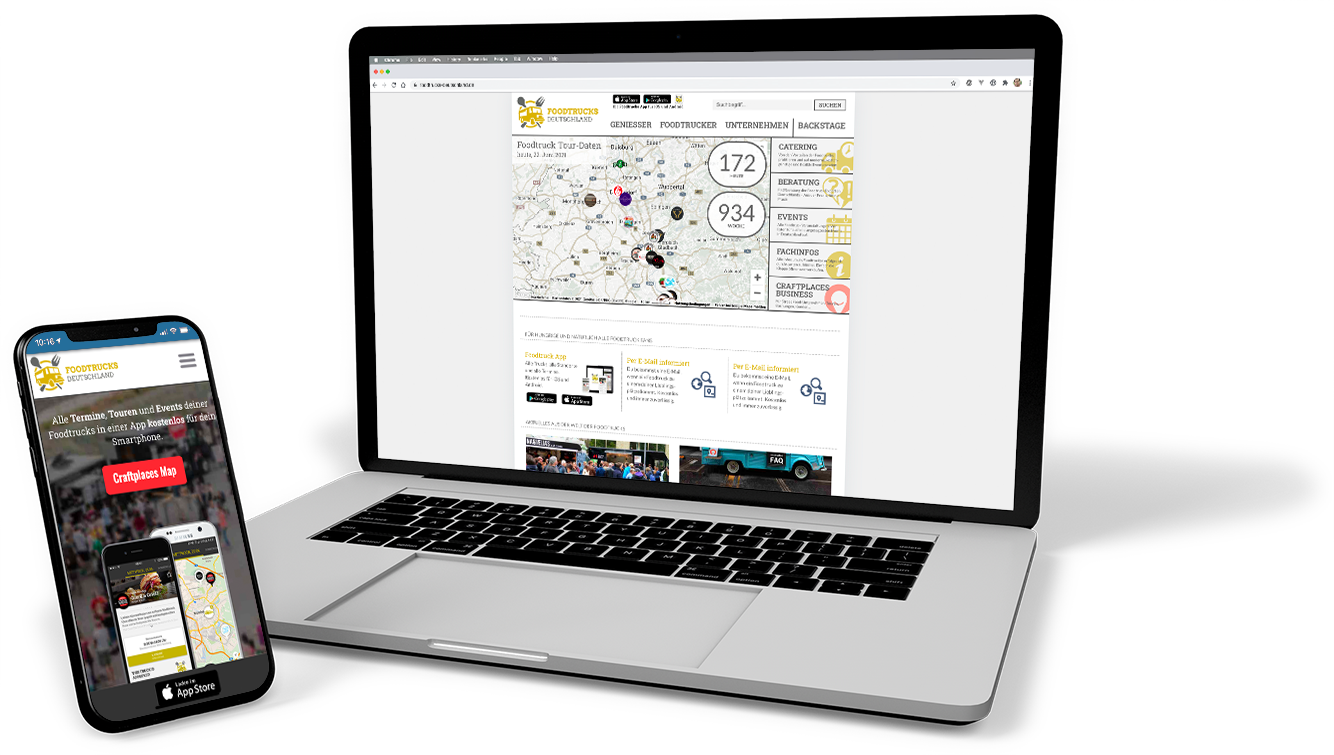 Kirby CMS - a CMS that adapts to you. A powerful platform: Kirby is built with flexibility and extensibility in mind.

Google Cloud - build, deploy, and scale applications, websites, and services on the same infrastructure as Google.

SASS - syntactically awesome style sheets. Sass is a mature, stable, and powerful professional grade CSS extension language.

jQuery -The Progressive JavaScript Framework for building user interfaces and single-page applications.

Gulp - A toolkit to automate & enhance your workflow to automate slow and repetitive workflows into efficient build pipelines.
In 2013, there was no information about food trucks besides some posts on Twitter and Facebook. The idea was to provide details about the german food truck scene, dates, schedules and lot's of mouthwatering images. The site developed very quickly to a single point of contact for information around the food food scene. No matter whether specialist information on how to start a new food truck or which street food events are available in Germany.
To move the business towards an international audience Craftplaces was founded and added more functionalities for customers and food truck owners.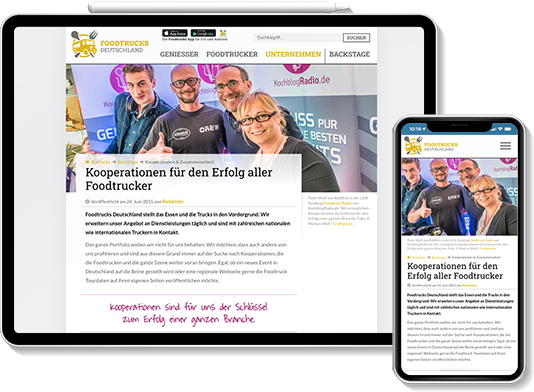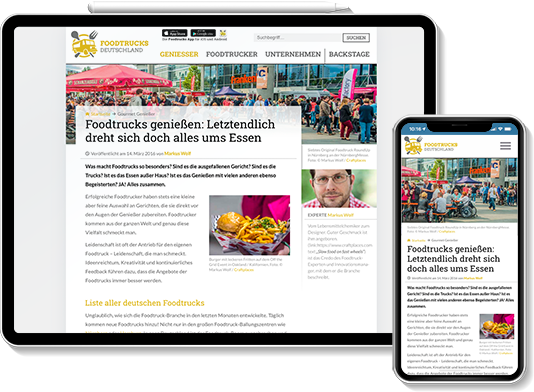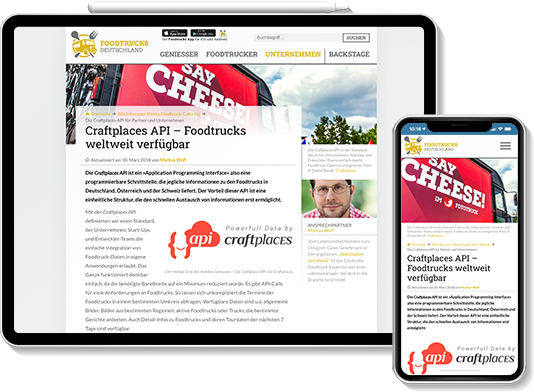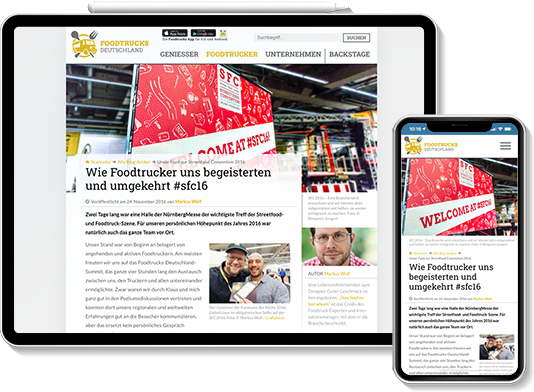 More references
More selected references which I can make publicly available since 2012.