Craftplaces Search
A web application to help customers to find food trucks dates based on names or locations. It integrates Craftplaces Connect as a single point of contact.
October 2019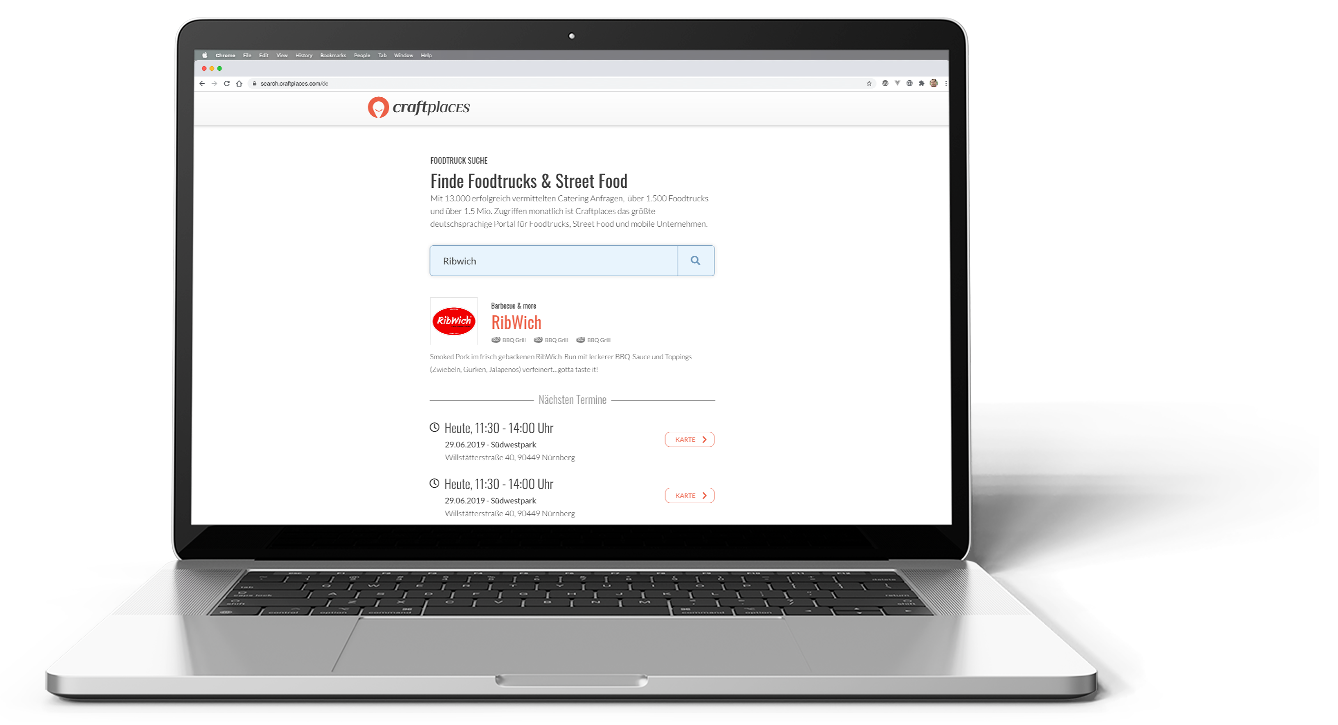 Vue.js -The Progressive JavaScript Framework for building user interfaces and single-page applications.

Laravel - a web application framework with expressive, elegant syntax — freeing you to create without sweating the small things.

Webpack - A module bundler - transforming, bundling, or packaging just about any resource or asset.

Google Cloud - build, deploy, and scale applications, websites, and services on the same infrastructure as Google.
Compared to the Craftplaces Map, Craftplaces Search is more a research application to get access to all Craftplaces Connect functionalities. As a full text search engine for food trucks all searches can be filtered by categories and date. There are different results depending on if the food truck is active and on the road or only hireable for catering. Deep links to Craftplaces Map are provided for every date.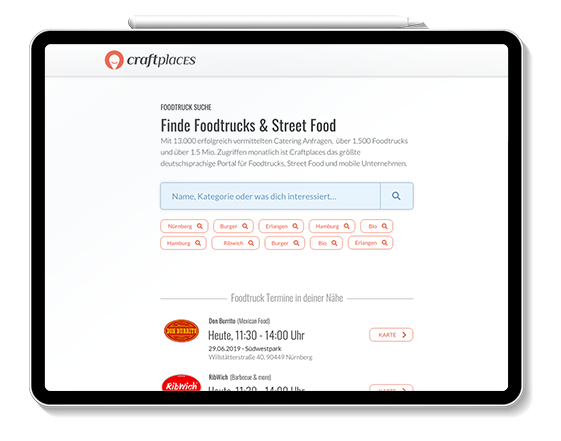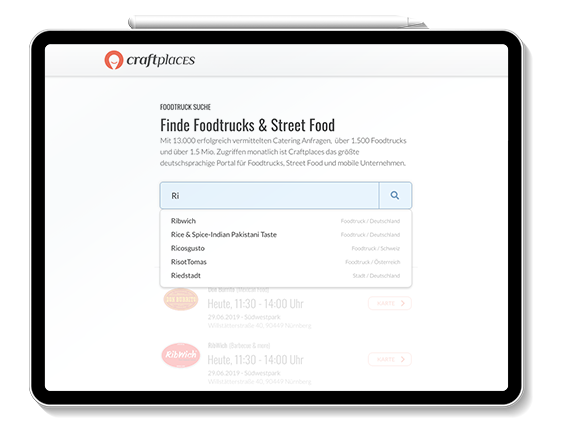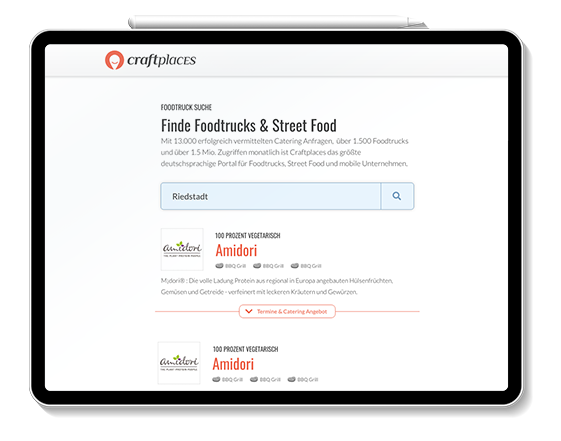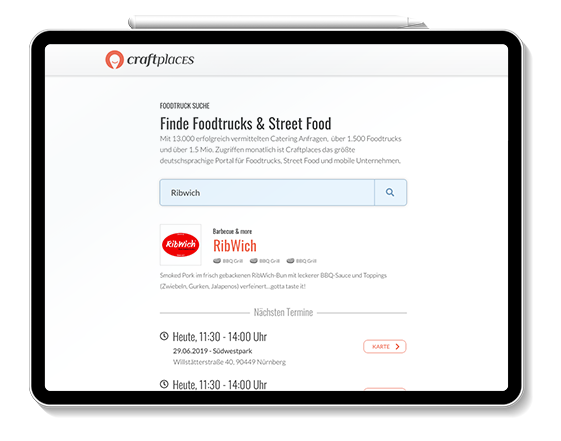 More references
More selected references which I can make publicly available since 2012.